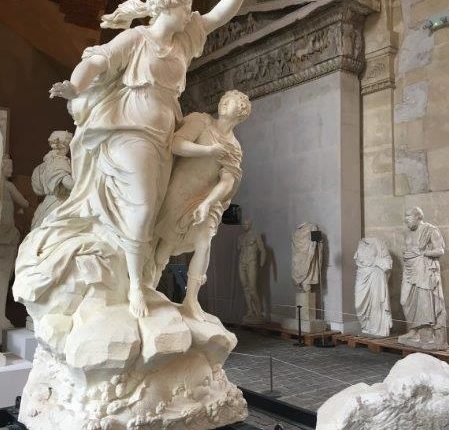 Until December 27, 2020
La galerie des Sculptures et des Moulages
For Autumn holidays, take advantage of our special offer.
– 10 % Friday and Saturday nights.
Discover one of the most beautiful reserves of sculptures in the Palace of Versailles and the Louvre museum. Under the late 17th century vaults, copies of ancient Greek and Roman statues stand alongside original sculptures from the gardens of the Palace of Versailles.
Entrance of Galerie des Sculptures et des Moulages is free of charge
From September 26 to December 27, 2020 from 12:30 a.m. to 5:30 p.m.
View more